individual child-teen and adult therapy
At Advanced Counseling Solutions, we offer individual therapy either in-person at our Farmington, MO location, or virtually from anywhere in Missouri or Arizona. We have therapists who are specially trained and certified to use Cognitive Behavioral Therapy (CBT), Solution-Focused Therapy (SFT), Eye Movement Desensitization and Reprocessing (EMDR), and Dialectical Behavior Therapy (DBT) techniques. Individual Counseling can be used to address issues such as mood disorders like depression, or anxiety and stress, difficulty coping, or just needing an objective, caring third party to listen as we sort through situational problems, explore life goals, manage change and transition, or pursue personal growth. Talking one-on-one with a trained professional in a confidential setting can be an extremely powerful and effective strategy to improve your life.
.
Please contact us if you would like to learn more!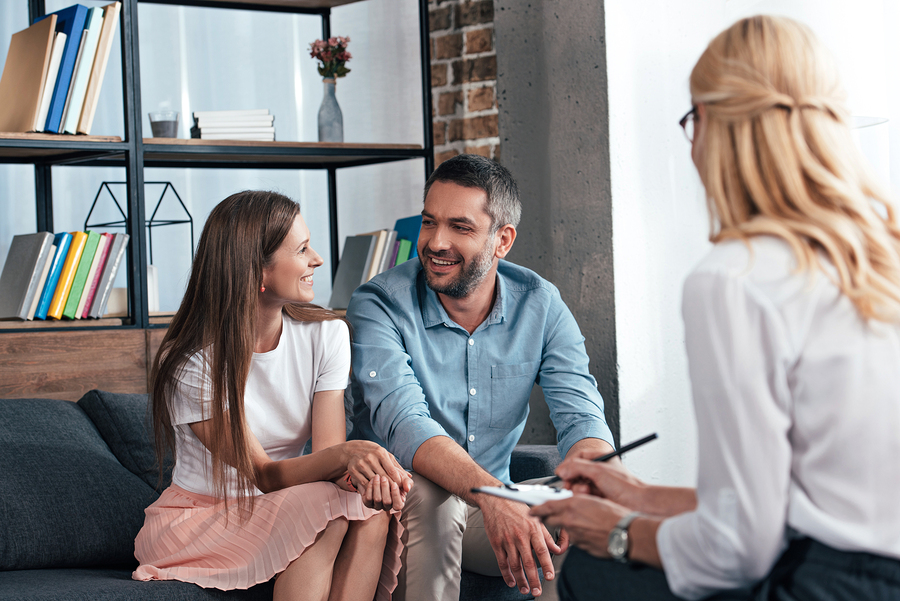 We are able to offer couples and family therapy in-person at our Farmington, MO location or virtually from anywhere in Missouri and Arizona and even if the members of the session are in different physical locations from one another. 
Couples Counseling is intended to address concerns specifically related to relationships. Couples counseling can address the variety of topics that couples face, whether the couple is married, engaged, or even just starting to date. Pre-marital counseling is recommended for any couple who wants to ensure that their relationship has what it takes to go the distance before saying "I do".
Even couples in stable relationships sometimes struggle from time to time to improve communication and problem-solving skills, learn how to disagree in healthy, constructive ways, learn to negotiate differences, or share greater intimacy. Couples counseling can also be beneficial in helping rocky relationships get back on track – whether the task is to heal from infidelity or lack of trust, prevent divorce, or regain a sense of closeness, talking with a trained professional can make all the difference.
If a couple has decided to end the marriage, divorce counseling can be beneficial in helping a couple to separate or divorce in the healthiest and least destructive way possible – especially important if there are children involved.
Family Counseling helps to deal with matters that affect more than just an individual in the family or just the couple. Whether you need to improve parent-child relationships, address behavioral problems in the children, learn to cope with a family member's physical or mental illness, or just get a tune up so that all members of your family can feel happier and better supported, talking with a family therapist can be an invaluable tool. Family therapy is also often used in conjunction with individual and/or couples work.
Please contact us if you would like to learn more!
Advanced Counseling Solutions offers group therapy sessions for adults, youth, and families. Group therapy is a dynamic approach to the stresses and struggles of mental health that allows you to interact with other people going through similar experiences as you. Our group sessions can be attended either in-person or virtually using the Zoom platform and are offered both during the day and in the evening in order to offer convenient and barrier free access to the services. Group sessions are also a cost-effective alternative to individual therapy when cost is a consideration. Here are some important things for you to know about groups as you consider signing up:
The start date and time of the group are subject to change depending on availability of the group members.

Once a group is considered filled, anyone who has registered will automatically be placed on a list to wait for an opening but will receive updates throughout that process.

Typically, groups vary in length of participation, but your group therapist can help you determine what is best for you.

Each group session will last for about 60 minutes.

Insurance coverage for Group Therapy varies based on an individual's benefit eligibility. Attending groups and using your insurance benefits would require you to attend an initial evaluation prior to attending the groups.

Cash
rates for sessions are $40 per person per group session.
New Clients! If you are new to Advanced Counseling Solutions, please give us a call and we would be happy to get you set-up and ready to begin attending the groups. If you are an existing client, just let your counselor know you are interested in attending. 
Please contact us if you would like to learn more!
Frequently Asked Questions